Welcome to Jet Ski Tours & Hire Perth
Jet Ski Tours Perth provide exciting jet ski tours and hire around Rockingham and surroundings of Garden Island . Enjoy riding your very own Yamaha VX jet ski with the latest technology
Rockingham is a perfect location to spend the day on a jet ski only 40 min from Perth. The beach is attractively presented with shops, cafes, BBQ's, picnic, playground area and many other facilities.
The area is one of great natural beauty and the spectacular Shoalwater Islands Marine Park is situated just off the coast: a heaven for dolphins, sea lions, the Little Penguin (the smallest of all the penguin species) and many varieties of native birds and aquatic life.
This rich natural heritage makes the area a magnet for divers, snorkelers and boating enthusiasts, as well as those who simply love to relax on the beach.
An on-water adventure with Jet Ski Tours copy & Hire Perth is highly recommended and is quickly becoming a 'must-do' attraction in Rockingham.
Are you excited about your Jet Ski Tour but haven't ridden before?  Here's all the information you need about Jet Ski Tours Perth riding techniques.

We are now proudly an accredited tourism business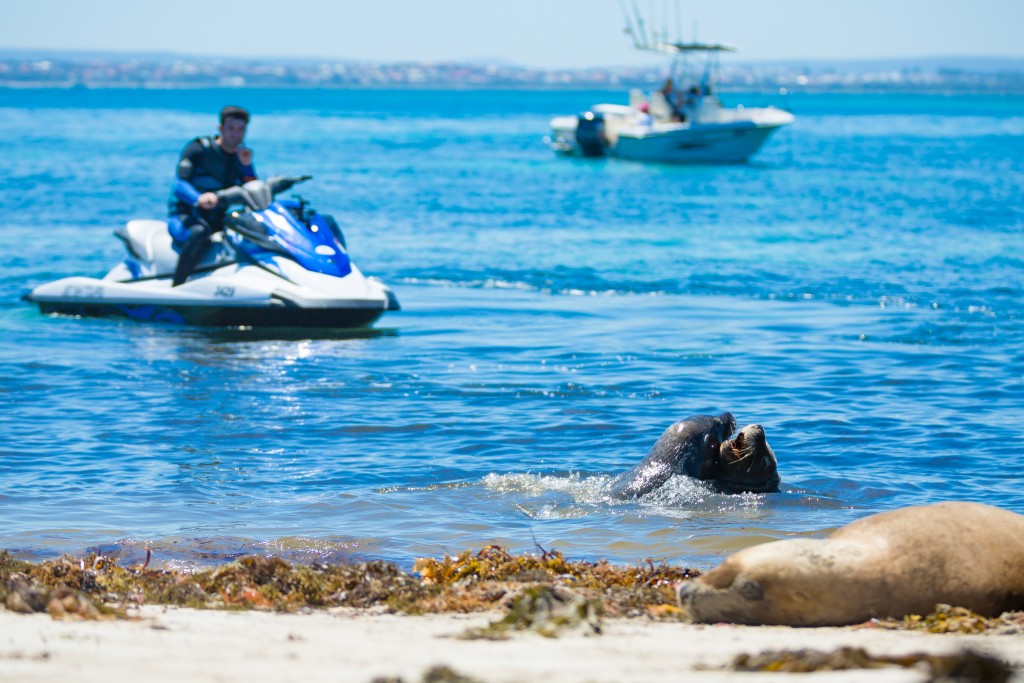 Eco Jet Ski Tour
1 Hour Tour 
Morning: 9.00 AM to 10.00 AM (Feb to Sept)
              11.00 AM to 12.00 PM (Oct to Jan)
Blast Jet Ski Tour
1.5 Hour Tour 
Morning: 9.00 AM to 10.30 AM (Oct to Jan)
             10.30 AM to 12.00 PM (Feb to Sept)
Jet Ski Hire
Jet Ski hire off Rockingham beach
No license or experienced required. You are limited to a defined area within our sight. 
Jet Ski hire is subject to availability please get in touch to arrange times
Hire from $60